Commencing
Wednesday April 18th
At 10:30am to 12:30pm
Every Wednesday a cost effective workshop covering a different topic each week.
No experience necessary, and you may take home your creations.
All included in the price of $45 per class
Simply bring a notebook and pen
Bookings with deposit
Workshops limited to 8 students
See list and dates to book your place
Each workshop costs $45, inclusive of all materials. Take home your creations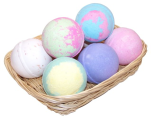 Wednesday April 18th – Creating Herbal Infused Oils

This workshop explores the herbs, fresh and dried that form the basis of almost all medicinal and skincare products. Creating your own herbal oils gives you the edge when it comes to superior herbally active products.
Take home two x 100ml bottles of oil
Wednesday April 25th – Herbal Tincture Making

Making your own tinctures is easy when you understand the basics. Tinctures may be used as effective medicinals, they may be added to skincare, hair care, creams, lotions, ointments etc, or used as washes, disinfectants, compresses and in many other much needed everyday household products.
Take home two class produced tinctures.
Wednesday May 2nd – Herbal Salves & Chest Rubs

Salves are wonderful for eczema, skin problems and wound healing. During this workshop you will also make a chest rub from pure natural ingredients to assist bronchial and respiratory problems.
Take home a skin healing salve and a chest rub.
Wednesday May 9th – Gorgeous Lip Balms
Create herbal healing lip balms and delightfully fragrant chocolate, strawberry and vanilla lip balms in pots and tubes. Move away from chemically based products to pure, natural ingredients that are ideal for everyone, from the kids, to the husband, to gifts for friends.
Take home a selection of six different lip balms.


Wednesday May 16th – Hand & Foot Creams

During this informative and fun workshop, you will learn to create superior chemical free hand and foot creams for various skin problems, through to badly cracked and split conditions of both hands and feet. If you or your family have a problem in this area we can create a cream to suit.
Take home a specialised hand cream and a nourishing, healing foot cream.
Wednesday May 23rd – Moisturiser 101

We take a look at different skin types, the ingredients most suitable for each skin type and formulating for various skin needs and conditions. In this workshop you will make two moisturisers – one for day and one for night use. These, you will take home.

Wednesday May 30th – Scrubs
These gorgeous scrubs can be made for any part of the body, although we need to change the ingredients to suit various areas of the body. We look at just what is suitable to use in scrubs for face, body, hands and feet and scrubs suitable for both men and woman.
You will make and take home your choice of two types of scrubs during this fragrant and fun workshop.
Wednesday June 6th – Bath Bombs & Bath Fizzies

Once you know how – these most popular products are easy, cost effective and lots of fun to produce, we will create a selection of fizzies and bath bombs during this workshop. Because of the drying time required in the moulds, you will need to collect your creations a few days later. You will make at least six mixed bombs and fizzies to take home.
Wednesday June 13th – Creating Perfume

A very popular workshop, where you will make cream perfume and roll on perfumes. We will make two of each type for you to take home. This is a wonderful workshop for those of you interested in cost effective gifts or possibly a new business idea.


Wednesday June 20th – Gel Making

Learn how simple it is to make wonderful cooling gels, skin tightening eye gels or skin treatment gels. You will make and take home a cooling foot gel, a spot treatment gel and a great anti-wrinkle eye gel.


Wednesday June 27th – Cleansers

Create your own totally chemical free cleanses and learn how easy it is to make a cleanser just for your skins individual needs.
You will make and take home one cream based cleanser and one oil based cleanser


Enrollment Details
Click here to download an enrolment form or email Donna for further details
Fee: $45.00 per workshop
Time: 10:30am – 12:30pm
Venue: Cottage Hill Herb Farm, Birchville, Upper Hutt. Click here for driving directions
Bookings are essential.
Class numbers limited to eight.
Workshop fee is the same for all classes.
Please book early to ensure your place.
Workshops are not interchangeable and will not be repeated this year.
A deposit of half the class fee is required along with the enrolment form at the time of booking.