The skin is the largest organ of the human body. Skin accounts for 16% of the body's total weight – therefore what we apply to our skin has immense potential for good or for harm, depending on whether we use natural or chemically based products.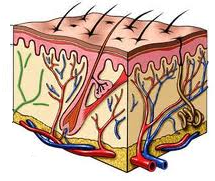 Aloe Vera is highly recommended for inclusion in almost all skin and hair care products because it has a powerful and amazing ability to regenerate new healthy cells anywhere on the body. Aloe Vera has in fact been called "The Facelift Plant" because it can when correctly used; take "10 years off the age" of the skin.
So – how do we use it and what exactly does it do??
Firstly, if you grow Aloe Vera and wish to use your fresh plant – this is fine when used freshly applied to the skin. However, the fresh plant cannot be added to skincare products. It will grow mould and bugs in your products within a week.
For inclusion of Aloe Vera into skin and hair care products, commercially prepared Aloe Vera ingredients must be used.
These are available as:
Aloe Vera Gel
Aloe Vera Liquid
Aloe Vera OilAloe Vera Juice (high grade 99.7% pure)
NOTE: Using Aloe Vera at a ratio of more than 15% will contribute to a drying effect.
Products containing Aloe Vera need to include humectants to buffer Aloe Vera's drying effect.
How does Aloe Vera work its magic in skincare products??
Aloe Vera has a unique ability to penetrate the human skin up to 7 layers deep. In this action it is able to transport all ingredients incorporated in a skin cream/lotion etc through these layers to deep tissue for optimum regeneration.
One reason Aloe Vera penetrates the skin is because it lowers the surface tension of water, permitting water and other moisturising ingredients to submerge deeply into the skin to replenish fluids. As it penetrates, the hyaluronic acids found in Aloe Vera, sink deeply into the skin, removing toxins and allowing the regenerating properties of the plant to work in a more effective manner.
Aloe Vera helps to keep facial pores unclogged and gives skin a healthy glow because the enzymatic activity in the plant speeds up the blood circulation and sloughs off dead skin. The amino acids in the plant then help to promote the growth of new cells. Additionally, Aloe Vera furnishes the skin with a protective coating to help retard the growth of harmful bacteria.
Studies have shown that Aloe Vera's legendary anti-ageing properties lie in the plants amazing capacity to produce fibroblast cells six to eight times faster than normal cells. These cells manufacture collagen, which keeps skin firm. Hands will become softer and smoother as Aloe allows the skin to rejuvenate itself at a cellular level. Aloe's keratolytic action also breaks down and softens hard skin on the feet and hands, restoring its suppleness.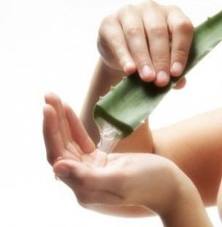 Retina A, known in the medical world as Retinoic Acid, has enjoyed popularity as a prescription drug with anti-ageing qualities. It has the same action as the polysaccharides in Aloe Vera, making the epidermal cells fit more tightly together. This cell density reduces wrinkles, but the drug has many side effects, one of them being skin irritation. Aloe Vera does not cause skin irritation – quite the opposite in fact.
Aloe Vera not only penetrates deeply into tissue, but it does so very fast, carrying all the other ingredients in your formula along with it, into the deep layers of tissue. On its own, Aloe Vera is not a good moisturiser; it must be combined with other emollients to best achieve its unique benefits.
Aloe Vera is an excellent anti-acne treatment product because its astringent, anti-inflammatory and anti-bacterial properties prohibit the growth of bacteria, including staphylococcus. It mops up excess oil, relieves pain and itching, reduces infection and scarring and may safely be used on even the most sensitive skin.
Eczema and Psoriasis – Again the anti-inflammatory, anti-itch action of Aloe Vera in a moisturising base is most effective at calming the skin, relieving redness, soothing pain, removing toxins and dead skin cells, plus it provides a protective coating to help retard the growth of harmful bacteria and fungi. The amino acids in Aloe Vera then help to promote the growth of new healthy cells. Drinking Aloe Vera juice at the same time will help provide new skin cells with the micronutrients needed to develop into strong and healthy cells.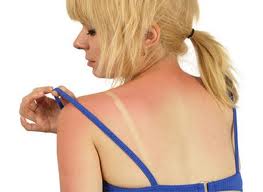 Sunburn and Burns – Most sunscreens are loaded with toxic chemicals which are now being shown to cause more harm to our skin than was ever previously thought. Whilst Aloe Vera is not a sunscreen, it does however provide a protective coating on the skin which will reduce some of the damage caused by the sun rays. Aloe Vera is however the remedy against the pain, redness and skin damage caused by the sun, chemical or radiation burns and household accident burns. It takes the sting and pain out of sunburn, windburn and almost all burn types.
Aloe stimulates the growth of healthy skin cells and limits the body's production of scar tissue and it does this quickly. Researchers believe that the active ingredients in Aloe Vera probably act as a substrate inhibitor, which means it binds the enzyme system together to prevent the production of thromboxane, which causes cell death after a thermal injury. Aloe speeds up the healing of burns, including severe burns and revitalizes damaged skin cells.
Hair and scalp care – Aloe Vera benefits the hair and scalp in the same way that it benefits our skin. Hair is mostly composed of keratin, which contains amino acids, oxygen, carbon, traces of hydrogen, sulphur and nitrogen. Aloe Vera's chemical composition is very similar to keratin and this helps to revitalise the hair with nutrients.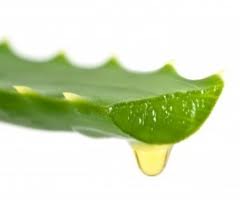 The polysaccharides and lignin in Aloe Vera have a deep penetrating action to bring deep cleansing to the scalp to allow nutrients to penetrate and work deep below the scalp surface to revitalise and stimulate new hair root growth. The saponins in Aloe Vera are naturally cleansing and soap producing agents which both clean and strengthen the hair follicles.
Scalp conditions, like dandruff, psoriasis and alopecia (hair falling out in patches) are all improved by the use of Aloe Vera. Add Aloe Vera to your shampoo, conditioners, or use it alone on scalp and hair. Aloe Vera gel is lovely to improve hair sheen or may be used as a straight gel which dries quickly improving hair and scalp quality.
This amazing plant is simply the most beneficial herb for use in products such as: facial masks, creams and lotions, anti-wrinkle creams and moisturisers, hand, nail and foot care products and all hair care. For salves and ointments, pain and eczema creams, sports injury and burn products.
There is no better ingredient.
All Aloe Vera ingredient forms available in our store.