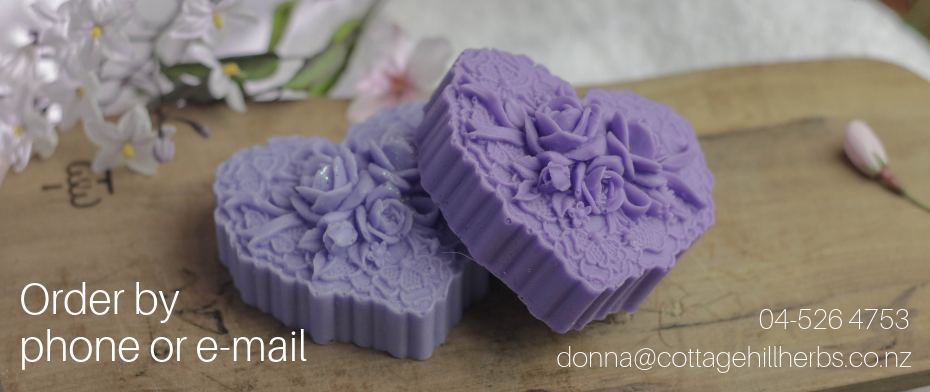 We are open for business as usual
But please be patient – we are inundated with orders!
Here is a selection of the products we have on offer at Cottage Hill Herbs. If you wish to order any of these products please call Donna on (04) 526 4753 or email donna@cottagehillherbs.co.nz with your address, questions and requirements.
Please note, orders are processed Wednesday – Friday. You are welcome to place orders outside of this time but be aware that your order will not be confirmed immediately. Thank you for your patience.
Organic Whole Dried Herbs, Powders And Herbal Teas
Click here to view our range of Organic Whole Dried Herbs, Powders And Herbal Teas
Organic Herbal Tea Formulas
Click here to view our range of Organic Herbal Tea Formulas
Tinctures
Click here to view our range of tinctures
Herbal Capsules
Click here to view our range of herbal capsules
Hydrosols
Click here to view our range of Hydrosols
Pure Essential Oils
Click here to view our range of pure essential oils
Cold Pressed Oils
Click here to view our range of Cold Pressed Oils
Organic Infused Oils For Massage, Creams, Ointments
Click here to view our range of Organic Infused Oils For Massage, Creams, Ointments
Raw Materials & Product Bases
Click here to view our range of Base Creams and Lotions
Clays
Click here to view our range of French Active Clays
Butters
Click here to view our range of Butters
Waxes
Click here to view our range of Waxes
Magic Dragon Oils
Click here to view our range of Magic Dragon Oils
Fragrance Oils
Click here to view our range of Fragrance Oils