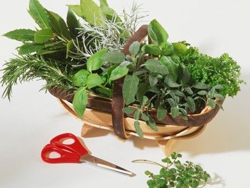 Infused Oils carry the therapeutic properties of the individual herbs. They may be used for massage, for inclusion into creams and ointments, as well as for their wonderful effects in skincare products.
A Massage Oil: May be enhanced in its effectiveness by adding a small amount of the pure essential oil to the infused oil. (E.g. Tumeric infused oil and Tumeric pure essential oil).
To make an ointment: Add your chosen infused oil to a small amount of a base cream and combine well. For a more intense action, you might like to add along with the infused oil, a tincture of the same plant and some pure essential oils (E.g. Tumeric infused oil, Tumeric tincture and Tumeric essential oil). This creates a multi layered action, creating much more effectiveness via the three different modes of extraction. Each extract contains various chemical components of the plants properties and when combined in this manner are more effective than the individual extract.
To make a salve: Combine Beeswax, or your choice of solid, with your infused oil, plus some essential oil of the same plant. (See recipe section for ideas.)
In skincare products, add your choice of infused oils, along with tinctures and pure essential oils (as per your chosen recipe) to your base cream to produce beautiful regenerating creams and lotions. (See recipe section for a selection.)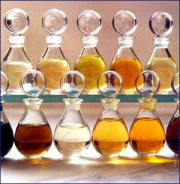 Our infused oils are created from organically grown herbs infused correctly into cold pressed, first press, virgin olive oil – or organic cold pressed sesame or sweet almond oils.
We stock the following Infused Oils.  Please email Donna@cottagehillherbs.co.nz for prices or to place an order – or phone (04)5264753.  A payment may be made by bank deposit, credit card or by snail mail.
Please Note: Prices are subject to change without notice.
Infused Oils
Information
50ml
100ml
Aphrodisiac oil formula
$18.50
$36.95
Aloe Vera
$12.50
$25.00
Amla Berry
$12.95
$25.90
Arnica
The number one oil for pain & bruising. Fast acting when applied locally to the skin at the injury site. If applied immediately after a blow or contusion you may avoid the bruising process altogether. Excellent for strained or sprained tissues, broken fingers, toes etc. May be added to creams & lotions or used straight.
$13.50
$27.00

Basil
$9.95
$19.95
Bay
Good for arthritis, rheumatism, sprained or aching muscles and tendons. Adding the pure essential oil of Bay to this oil further enhances its action. May be added to creams and lotions, or combined with other infused oils in formulation. Also a great culinary oil for baking, roasting and macerating.
$9.95
$19.50

Bee Pollen
Here at Cottage Hill Herbs we are proud to be the first in NZ to offer you this amazing oil. A rich golden organic oil, rich in free form amino acids which are involved in all protein structures. All muscle tissue is made of protein, as are hormones, enzymes, antibodies, hair, nails, DNA and RNA. This awesome oil also contains vitamins A, B-complex, C, D, E, K, Choline, Inositol, Rutin and Bioflavonoids. Minerals are Calcium, Phosphorus, Iron, Copper, Magnesium, Silica, Manganese, Potassium, Sulfur, Zinc, and Boron to name a few. The oil is also a rich source of enzymes, co enzymes, plus a huge array of other important nutrients. Use this nutrient dense beautiful oil in all of your formulations at approximately a 10% ratio and watch the regeneration occur with regular use.
$16.50
$32.50

Burdock
The main herb for acne products. Very clearing to skin conditions.
$14.95
$29.50

Cacao
A richly emollient, silky oil full of nutrients, anti-oxidants and vitamins. Great for dry, sensitive skins, but gentle enough for baby skins too.
$18.50
$36.50
Calendula
Has a wonderful healing effect on the skin. May be used for broken veins, varicose veins, bruises, eczema, cuts, burns and all chapped and cracked skin. Especially useful for damaged skin, baby's bottom products and for facial broken veins. Has astringent skin tightening actions and is anti-inflammatory
$11.95
$22.95

Carrot
High in beta-carotene, the precursor for vitamin A. Most important for skin problems, damaged skin cells and to ease lines and wrinkles. Very effective to use in all skincare products use a 5% ratio.
$10.95
$21.50

Cayenne
Very effective for circulatory disorders, which in turn relieves pain. A warming oil, which makes other herbs in a formula work better by pushing them deeper into the tissues. Excellent for cold hands and feet. One of the best in formulations, in creams, lotions and ointments. Also a culinary oil.
$9.95
$19.50

Chamomile
Gentle, soothing & anti–inflammatory. Lovely for babies – assisting a wide range of skin conditions, such as eczema, psoriasis, rashes etc. good for pain, having an analgesic action. Adding the essential oil of Chamomile to this infused oil is excellent to further enhance its properties. Add to creams, lotions, salves etc. also effective for haircare products. High in calcium & other vitamins & minerals. Calming to the body.
$10.95
$21.50

Chickweed
We never have enough of this wonderful oil. Beneficial for almost all skin problems, from nappy rash to eczema, psoriasis, rashes and wounds. Gentle and soothing with wonderful skin healing properties. Excellent added to creams, lotions and salves.
$11.95
$23.50

Chicory Root
$11.50
$22.50
Cinnamon
A lovely warming oil, Cinnamon raises vitality, stimulates the circulation & warms the internal body by its deep acting stimulation. Helpful for many problems due to coldness – cold hands & feet, cramps, spasms, heart & low back pain. It also warms the kidneys & strengthens the adrenals. Excellent for chronic respiratory & bronchial problems.
$9.95
$19.50

Cleavers
Excellent for skin conditions because of its high silica content. Cleavers contains a special acid, known as rubichloric acid and there is some evidence that it heals some cancers – it is certainly worth trying on the skin. The oil is excellent for sunburn and freckles, for dry forms of eczema, dermatitis, nappy rash etc. use as oil rubbed directly in – or add to base cream in formula.
$9.95
$19.50

Clove
Very antiseptic and an excellent pain relieving oil for joint and muscle pain. Stimulates the body function, is helpful for abdominal bloating, wind and colic and is excellent for respiratory problems. Use as massage oil or add to cream base in a formulation.
$9.95
$19.50

Comfrey
Because Comfrey has the highest mucilage content of any herb, it is very moistening & lubricating. It soothes burns, inflammation, heals wounds & varicose vein eruptions. Excellent for healing fractures & strengthening tendons, for psoriasis, eczema, ulcers & other skin irritations. Also helps bronchitis & lungs when applied as a massage oil. Excellent added to cream & ointment to facilitate healing.
$12.95
$25.50

Cramp Bark
Simply one of the best pain relieving oils for muscle and ligament pain. Relieves tension in the area applied. Use in combination with tincture of Cramp Bark in a cream base for the best results.
$12.50
$24.50

Dragon's Blood
$19.95
39.50
Elderflower
An excellent oil for inclusion in skincare products, where it softens skin and wrinkles. Good for freckle whitening and for sunburn. It has soothing and healing properties in skincare products. Use in a cream base with other skincare ingredients for optimum effect.
$12.50
$24.50

Emerald Oil (blend of Comfrey, Chickweed, Plantain)
This is a combination oil blend, containing organic Comfrey, Chickweed & Plantain. We have been using this here at the herb farm for years – it is simply wonderful for skin healing especially of very nasty wounds where its regenerative properties still amaze us, even after all the years of use. Excellent for psoriasis, eczema & almost all skin conditions, including open wounds. Use on its own or add to salves or ointment bases.
$13.50
$26.50

Ginger
A warming soothing oil – great for cold hands & feet, for chilblains, pain of arthritis & rheumatism – or sore joints & muscles, it can relieve pain rapidly. Excellent over the lungs it breaks up congestion & expels mucus. Over the tummy it relieves travel & morning sickness. Applied to the scalp it eases dandruff & placed into the ear treats earaches. Because of its stimulating action, Ginger helps move other herbs through the tissues – increasing their effectiveness & absorption rate. For the reason, Ginger is frequently combined in formula in a base cream or in a massage oil blend. This beautiful oil is also wonderful in culinary dishes.
$10.95
$21.50

Golden Rod
Very helpful for muscle, ligament and tendon pain. Use in creams, ointments, salves and massage oils, along with appropriate essential oils for pain relief.
$12.50
$24.50

Gotu Kola
A major herbal oil to assist skin regeneration and cellular improvement of the skin. Healing oil which brings an increase in micro-circulation to areas applied. Great in creams, lotions and oil formulas.
$10.95
$22.50
Green Tea
Well known for its powerful anti-oxidant value, this is a tonic for ageing skin, helping to diminish fine lines and wrinkles and stimulating new cell growth. May be used in skin care and hair care products.
$10.95
$21.50

Hibiscus
A cooling oil with astringent properties that also contains some mucilage that soothes, calms and cools heat in the skin. Use for eczema, acne, and other inflamed skin problems.
$12.50
$24.50

Horsetail
The herb for all skincare products – Horsetail is the richest source of natural silica in the plant world. Assisting with collagen production & dramatically improving skin elasticity & firmness. It heals wounds & skin problems like acne, eczema, psoriasis etc. Having excellent antibiotic & cell regenerating properties. Use in all skin & hair care products.
$12.50
$24.50

Hot Stuff Blend (blend of Ginger, Clove,
Cayenne, Cinnamon, Bay, Tumeric & Black Pepper)
This oil is a blend of infused Ginger, Clove, Cayenne, Bay, Tumeric, Cinnamon and Black Pepper. Try it drizzled over roast vegetables or meat dishes for a culinary delight or marinade in the same. Other great uses are for joint and muscle pain where it is most effective – use it as a massage rub or add it to a cream base with other ingredients, including pure essential oils and/or tinctures of the same.
$12.50
$24.50

Horse Chestnut
The most significant herb for varicose veins and haemorrhoids; assisting in pain reduction and vein swelling. Used regularly will tone and improve these conditions. May be added to creams and oils.
$10.50
$20.50
Irish Moss
A highly nutrient dense, thick herb which assists with the repair, health and improvement of many skin and nail problems. Irish Moss feeds these areas with many missing nutrients; dramatically improving their condition overall.
$12.50
$24.50
Kawakawa
A traditional skin healing oil which may be used in a wide range of products to assist with eczema, wounds, dry and/or painful conditions.
$12.95
$24.50
Lavender
$11.50
$21.95

Marshmallow Root
Highly soothing and moisturising to the skin. Gives that spongy marshmallow bounce to your skin care products. Excellent for eczema, dermatitis and very dry flaky skin. Safe for all ages and skin types. One of our most popular skincare oils.
$12.50
$24.50

Melissa
An excellent oil for nausea, bloating, colicky pain etc. Very useful for P.M.T discomfort or digestive problems causing pain. Melissa is anti-viral (great for cold sores, herpes etc.) Assists palpitations & anxiety. May be used for colicky babies and/or adults with indigestion. Use as an oil rub or in creams, salves etc.
$11.95
$23.50

Menthol
A wonderful oil to assist with respiratory issues and pain; being deeply penetrating and soothing. Helps open breathing passages and improves blood flow. Excellent in chest rubs and for painful joints etc.
$14.95
$28.50
M.S.M.
One of the most regeneration and healing oils for skin, hair and nails; being an organic form of sulphur that many skins need for health and wonderful for pain relief as well as for lines and wrinkles.
$12.95
$25.50
Mugwort
The magical and sacred oil used consecrate magical tools and objects used in meditation and divination. Helps to stimulate stagnant energy in the body and helping move headaches and pain.
$10.95
$21.50

Oat
Organic Oat Oil has wonderful skin penetrating properties, relieving irritated skin conditions, like eczema and dry sensitive skin. Makes a truly amazing massage oil, or add it to creams and lotions for its skin softening abilities.
$12.95
$25.50

Orange
High in vitamin C, assisting the skin to eliminate waste products and toxins. Useful for acne and troubled skin conditions and for products where its antibacterial effects are needed.
$10.95
$21.50

Penny Royal
The oil for use as a flea repellent for dogs and cats – add extra pure essential oils for most effect. Useful to calm cramping due to menstruation difficulties and as an insect repellent.
Caution: do not use in pregnancy

$8.95
$17.50

Plantain
Highly effective to prevent itching of the skin or to soothe skin that is highly irritated. It heals cuts, sores, burns, insect bites and inflammation very quickly. Useful for bruises, haemorrhoids, ulcers and damaged tissue. May be added to salves, creams, ointments, oils etc.
$10.95
$21.50

Poke Root
This somewhat weedy herb is excellent for detoxification and for lymph congestion, tumors, pain, and eczema. The oil is highly recommended for pain and tumors of the spine, bones and breasts. Also for reproductive fibroids, arthritis, gout and psoriasis. Massage the oil into affected areas to reduce inflammation, pain and to stimulate immunity and reduce lymph congestion. Caution- do not use for more than 2 weeks at a time – nor during pregnancy.

$13.95
$27.50

Rose
A lovely highly mucilaginous organic oil with excellent penetrating value and a high level of vitamin C and B vitamins. Recommended for all skin conditions and skin types, especially effective on red, irritated skin and for lymphatic blockages. Beneficial for products involving circulatory leakage, clotting, easy bruising, and heat irritation. Rose oil is also good for products created for inflammatory and arthritic conditions.
$12.95
$25.50

Rosehip
Similar to the rose above but produced from the hips which are higher in vitamin C
$10.95
$21.50

Rosemary
A tonic and invigorating oil for the skin, stimulating micro-circulation to the skin thereby improving skin cell structure. Effective for painful joints, muscles etc due to its circulatory stimulating properties.
$10.95
$21.50

Saw Palmetto
A great oil to assist hair thinning and has been used traditionally in creams and oils to help enlarge breast tissue in women.
$12.95
$25.50
Self Heal
This wonderful wild plant contains the highest levels of anti-oxidants of any plant and this aspect makes this oil one of the best skincare oils available.
$11.50
$22.50

St Johns Wort
This oil is excellent for nerve pain and nerve injury, especially effective for shingles, chicken pox, cramp and nerve pain. Strongly anti-viral and pain relieving. May be used for liver, gallbladder and menstrual pain as an oil or in creams, salves, lotions etc
$13.95
$27.50

Tumeric and Black Pepper
This bright yellow oil is an excellent pain relieving oil, when added to creams, lotions and salves. Anti-inflammatory, anti-septic, and extremely regenerating to skin, muscles etc. The addition of black pepper makes Tumeric 2000 times more effective.
$10.50
$20.50

Thyme
Very anti-bacterial and antiseptic for wound healing and acne problems
$10.50
$20.50

White Tea
Another powerful anti-oxidant herb to assist in stimulating new healthy cells and repairing skin damage, especially after smoking.
$12.50
$24.50

Usnea
One of the most powerful anti-biotic, anti-septic and anti-microbial herb on the planet. Thsi rare oil assists with cellulitis, acne and hard to heal wounds and skin conditions.
$15.95
$31.50
White Willow Bark
Very astringent and useful for acne and oily skin problems, open pores etc. Helps to tone and reduce excess oilyness.
$10.95
$21.50

Yarrow
Another excellent skin herb which improves tone and colour, assists with uneven patching and darkened skin areas.
$11.50
$22.50
Vanilla Bean
The most divinely scented oil derived from the organic vanilla bean.; the most gentle, soothing skin regenerating and aphrodisiac oil there is. Wonderful for massage oils, skincare products and is safe and effective for baby as well.
$19.50
$39