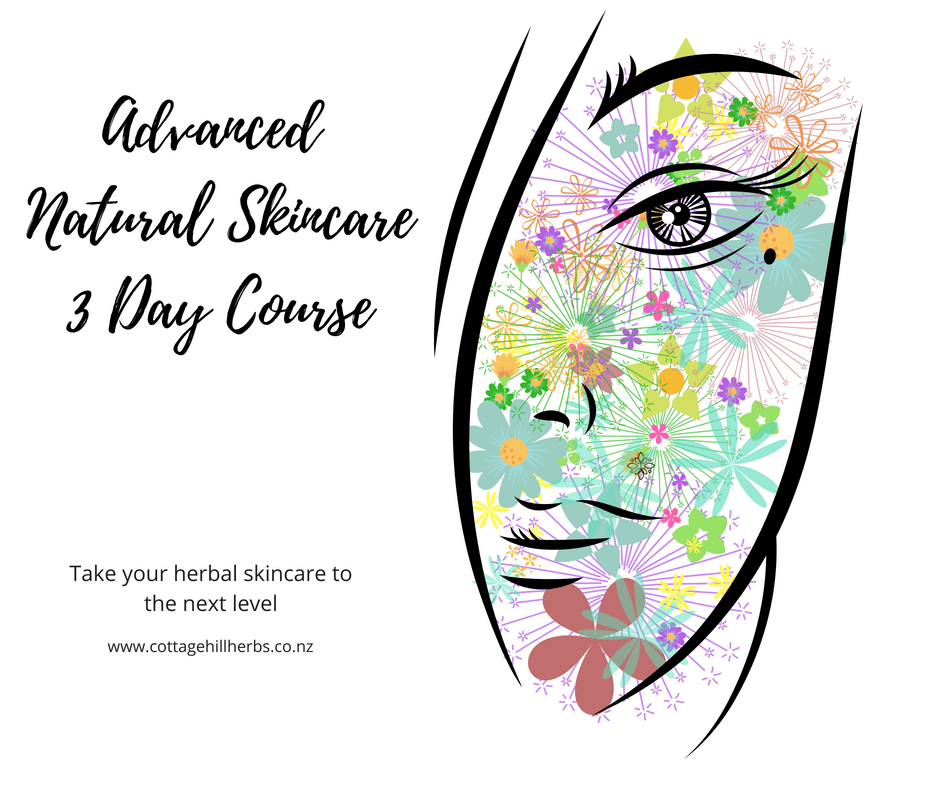 Create more products and develop a larger range of top end highly sale-able skincare, body & bath care, and hair care creations. You will be expanding your existing knowledge with more in depth emulsification techniques, learning to blend many unusual, but natural ingredient forms of herbs, powders etc into creams, lotions, gels, milks and skin & body care products. You will learn to identify many more herbs used specifically for treating skin conditions as well as the theory and research behind their usage. You will  extract and process these to include in your skincare ranges, helping you not only to identify nature's gifts more fully, but to experience first-hand their impressive regenerating abilities. This knowledge will also allow you to produce raw ingredients at minimal cost, whilst providing truly pure extracts for your skincare range; giving you the edge on so called, 'natural skincare'.
The weekend takes place at Cottage Hill Herb Farm in Upper Hutt, Wellington, home to hundreds of amazing plants, products and animals, and home base of herbalist Donna Lee. For over 40 years Donna has undertaken extensive study and teaching within the cosmetic/beauty industry, allowing her to expand on the true meaning of 'Pure and Natural' and to explore herbals in a unique holistic manner as they relate to skincare and responsible healthcare. It is with a desire to pass on this knowledge that Donna invites you into her home to learn and build upon her lifetime of work and study.
NO PRIOR EXPERIENCE REQUIRED
Over the course of 3 creative and fun days you will learn how to make your own: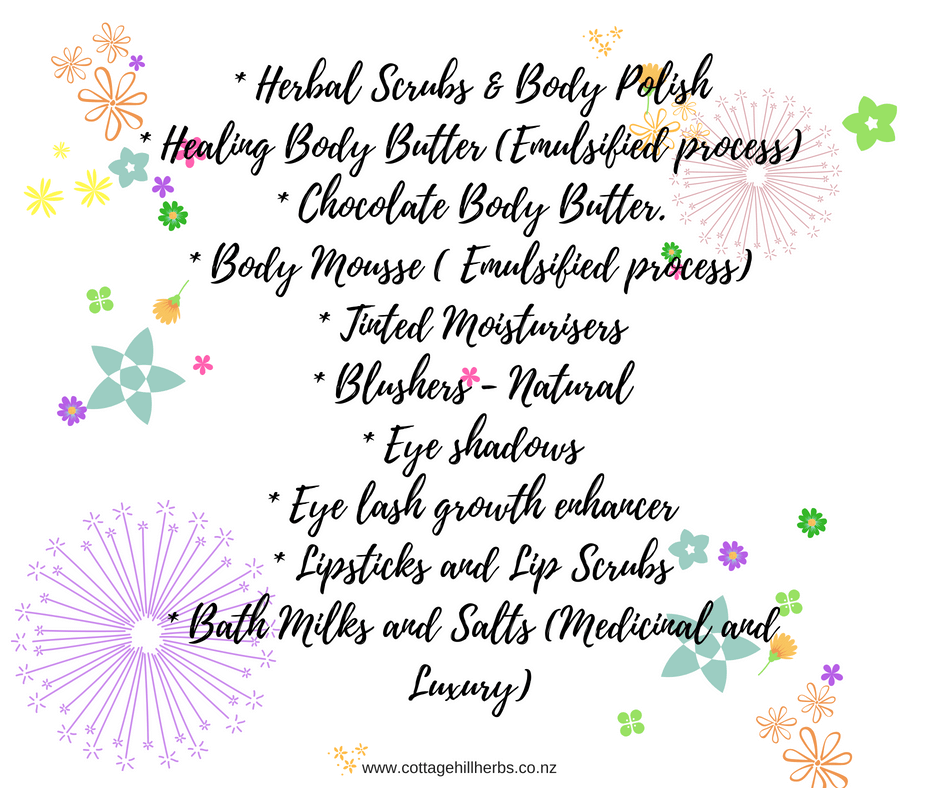 THE DETAILS
Date:  27th, 28th and 29th July
Time: 10.30 – 5 pm
Venue: Cottage Hill Herb Farm
Cost : $980.00 (Inclusive of all Materials and products made). These are yours to take home and use straight away.
Deposit required = $300.00. Bookings are essential, as class numbers are strictly limited
ENROLL NOW!
CLICK HERE
to download your enrollment form!