TWO 2 DAY SKINCARE WORKSHOPS- THE ONLY ONES FOR 2015! SO GET IN FAST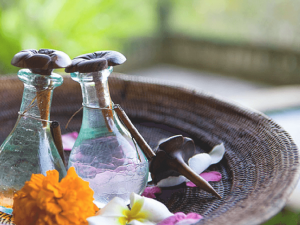 Details for Skincare 1
Dates:Saturday 11th July 2015- Sunday 12th July 2015
Time:  10.30am – 5.00pm
Fee:  $480 Inclusive of all materials
Note:  Please book early. Class numbers are strictly limited with places usually booked out early. Enrolment form and deposit required to secure your place.
During the workshop you will make and take home:
Base creams – Two types
Herbal infused oil
Healing hand cream
Skin and body oil
Moisturiser
Cleanser
Body scrub
Facial masks
Exfoliater
Lip Balm
Body Butter
Nourishing face cream
Shampoo
Conditioner
 *A total value of $350 in products
What you will learn: A two day basic intensive workshop designed to show you how simple, easy and cost effective it is to create your own superior, chemical free beautiful skincare products. Over the course of two days you will learn to make your own base creams, herbal infused oils etc. study which herbs and natural ingredients are the most effective in rejuvenating, healing and improving the look, texture and health of your skin. You will learn how to make over fifteen unique, specialized natural skin and body care products worth hundreds of dollars and you will take these home with you at the end of each day. No experience is necessary – we set you on a new and exciting path to formulating all of your personal skincare products free of any chemical contamination, and customized to suit your skins unique needs.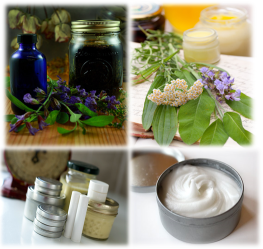 Details for Skincare 2
Dates:      Saturday 22nd August & Sunday 23rd August
Time:       10:30am – 5:00pm
Fee:         $550.00 inclusive of all materials
Note:  Please book early. Class numbers are strictly limited with places usually booked out early. Enrolment form and deposit required to secure your place.
Make and take home these beautiful full size products of:
1 Firming face and neck cream
1 Emulsified healing body butter
1 Super-rich vitamin & mineral emulsified cream base
1 Emulsified silky cleansing cream base
1 Cleanser
1 Herbal steam blend
1 Fresh herb tincture
1 Dried herbal glycerite
1 Eye makeup remover
1 Anti-wrinkle eye serum
1 Eyelash growth enhancer
2 Gel based products – incorporating creating various types of gel formulations
2 Types of herbal deodorants
1 Cellulite massage oil
 *A total value of more than $430.00
What you will learn: The second workshop in a series, designed for those who have completed the first natural skincare weekend, and who now wish to further their knowledge, create more products and develop a larger range of top end highly saleable skincare, body & bath care, and hair care creations. You will be expanding your existing knowledge with more in depth emulsification techniques, learning to blend many unusual, but natural ingredient forms of herbs, powders etc. into creams, lotions, gels, milks and skin & body care products. You will learn to identify many more herbs used specifically for treating skin conditions as well as the theory and research behind their usage. You will harvest, extract and process these to include in your skincare ranges, helping you not only to identify nature's gifts more fully, but to experience first-hand their impressive regenerating abilities. These unique natural herbal extracts will give your products not only the edge over other "so called natural products" but will also allow you to produce raw ingredients at minimal cost, whilst providing truly pure extracts for your skincare range.
To book any or both of the Workshops please email us at Donna@cottagehillherbs.co.nz for an enrollment form. Please note these are the one and only workshops for the year.