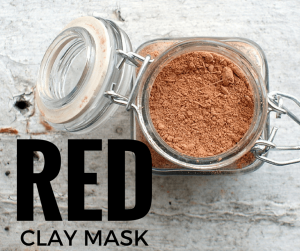 Our first post in the Ritual Series is about Clay Masks, Something we enjoyed making today with our lovely  ladies at the 2-Day Skincare workshop we are currently  running this weekend. Everything listed in the Ingredients  below is sold at our Cottage Hill Herb shop on Bridge road  and also available to order via email. The Clay's are very  popular and go in and out of stock- so just ask us.
The first step in insuring your as radiant and gorgeous as ever is to start with detoxing and exfoliating the face, Gentle clay's do both of these things collectively whilst being user friendly and very beautiful- making you feel like you have a spa in your own bathroom..Put one on and do your nails…
Clay Masks- What AREN'T the benefits!!? 
This amazing natural and affordable gem from Mother Nature herself comes in a variety of exciting colors with their own properties and advantages. Choosing a clay can be the hardest part as they are all so beautiful to use, However in the spirit of Valentines Day we will choose Red Clay.
Some of the benefits you may see when using Red Clay include calming inflammation in skin, refining texture and it's great for bags under the eyes and broken capillaries. It is high in oxide so very well suited to Acne, mature, tired, sensitive and stressed skin, and because it is slightly oilier than the other clay's it makes a perfect mask for dehydrated skin.
Recipe Ingredients: 
2 Heaped teaspoons of Clay (powdered)
1/2 teaspoon of Papaya Powder
1/2 teaspoon of Goats milk powder
5 Tablespoons of Water (can use coconut water)
In a glass or porcelain bowl mix 2-3 teaspoons with a hydro-sol or water (Organic coconut water works well also) Do not use a metal bowl or spoon as the clay will react and it will destroy some of the benefits. Make a paste to suit your preferred consistency, the thicker the paste the better the action.
If any clay is left over after use it will stay fresh in a screw top jar for up to two weeks-But only if you are able to cover with 2 cms of Distilled Water to keep moist until the next application- However do no re-use clay that has touched your face/ body- this needs to be thrown out.
As a Face pack leave in place for up to thirty minutes or until pack starts to firm and dry- wash off thoroughly with water. Enjoy your newly acquired glow and the detox your skin has just had!