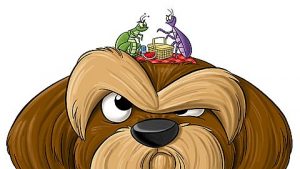 Pesky fleas irritating your beloved pets this Summer?
Try our natural and pet friendly remedy made by Donna Lee.
All herbs are available to purchase online and in our store- Cottage Hill Herb Farm
Recipe:
1 Cup of DIATOMACEOUOS EARTH
1/2 Cup of NEEM POWDER
1/2 Cup GARLIC POWDER
10 Drops of Pure essential NEEM OIL
Method: Mix all powders thoroughly together. Take 1/2 Cup of the powdered mixture and grind the essential Neem oil into it using either a mortar pestle or the back of a spoon. Add the other half of the mixture.
When fully blended place the mixture in a glass jar for storage.  Apply a generous sprinkle to the coat of your Cat or Dog and repeat  approximately every 5 days for the most effective treatment.
Note: Fleas eggs hatch every 5 days so it is important to treat your pet in line with this cycle, This includes sprinkling the bedding and blankets as well.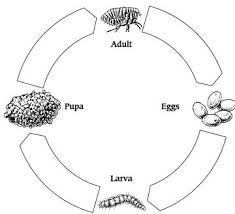 About the Ingredients:
Diatomaceous Earth- This hardworking algae cuts into the fleas skin helping assist in eradication.
Neem Powder- This lovely herb is very gentle on skin and effective at preventing the parasite from reproducing therefore reducing egg hatches.
Garlic Powder- Helps deter parasites away from the hair and skin with its sulfuric properties.
Neem Pure Essential Oil- A highly concentrated oil that greatly enhances the effectiveness of the blend.