A WEIGHT LOSS MIRACLE! 
BRINDLEBERRY (GARCINIA CAMBOGIA)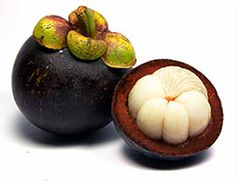 There is massive historical and scientific evidence regarding this herb's amazing effects on weight loss and appetite suppression. Considered by researchers and many famous doctors such as DR OZ to be the newest and fastest fat burner.
This incredible little fruit offers us the easiest and most effective fat burning properties seen to date, along with a host of other health promoting benefits. Human and animal studies have shown most impressive results in reducing cravings and increasing fat burning.
The Hydroxy Citric Acid (HCA) in Brindleberry is the active ingredient that increases lipid oxidation and the body's metabolic rate when taken correctly and in its purest form. The HCA of Brindleberry has been described as "the holy grail" of weight loss and is considered an effective and safe dietary aid to weight loss. It accelerates fat metabolism, inhibits the process of fat synthesis in the liver cells and accelerates glycogenesis of the liver, thereby producing much more energy and a faster fat burning metabolism.
Brindleberry assists with maintaining the stress hormone (cortisol) and it increases serotonin levels which help to maintain lower appetite levels whilst strengthening immune system function and improving mood and binge eating episodes and assisting with better sleep.
Brindleberry also reduces cholesterol levels and inhibits fat storage in the tissues whilst reducing body weight without adversely affecting the central nervous system.
Brindleberry will convert even the stored body fat into energy – the HCA of this herb focuses mainly on the excess stored fat and assists in dissolving these fat cells more effectively. It also produces a healthier digestive system by lowering stomach acidity and protecting gastric mucosa thereby assisting with gastric and duodenal ulcers, diarrhoea and dysentery.
It is important to use Brindleberry in its purest form, without any additives for best effect. It must also be taken on an empty stomach – approximately 1 hour before food, 3 times daily. (Dosage will depend on current body weight)
NOTE: When taking Brindleberry, toxins stored in existing fat cells will need to be flushed from the body. We highly recommend the use of liver clearing herbs be taken at the same time in order to facilitate and enhance this process.
(Please enquire by email for more info here.)
PRECAUTIONS WITH BRINDLEBERRY:
Pregnancy and breastfeeding
Alzheimer's or other forms of dementia
Diabetes
Taking Statins
We stock organic Brindleberry in capsule form or in the pure organic herbal powder form, if you would wish to create your own capsules we also carry empty vegetable starch based capsules.