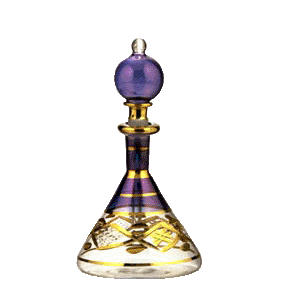 Makes 100ml bottle:
• 5ml Vegetable Glycerine
• 2ml Carrot oil
• 10ml Meadowfoam Seed oil
• 23ml Camellia oil
• 40ml Jojoba oil
• 5ml Borage Seed oil
• 15ml Rosehip Seed oil
Essential oils of:
• 4 Drops Tumeric
• 6 Drops Geranium Bourbon
• 3 Drops Lavender
• 3 Drops Patchouli
Combine thoroughly – always shake bottle well before use.
Note: This is an exquisite skin oil with highly effective skin rejuvenating properties. It is not recommended to substitute ingredients for they are each chosen for their particular skin benefits (see additional info) and work in synergy with each other.
Vegetable Glycerine: Acts as a humectant – meaning it attracts and holds moisture in the skin.
Carrot oil: Is the richest source of beta-carotene, a precursor to vitamin A – an important skin vitamin.
Meadowfoam Seed oil: Contains over 98% long chain fatty acids. It has amazing moisturising and rejuvenating capabilities, it is very stable and may be used for many purposes, including extending the shelf life of every product it is added to. In hair care, it adds shine and moisture to the hair. In lotions and lip balms, it will remoisturize dry, cracked lips and skin. It reduces wrinkles and signs of aging. Non greasy and absorbs beautifully. It offers ultra-violet protection and acts as a binder in products containing scent – assisting in retaining the scent.
Camellia oil: Highly penetrating and emollient, adding that silky, soothing property to your product. Recommended for irritated, sensitive and damaged skins. Reduces wrinkles and produces a non greasy satin finish in your cream, lotion or massage oil.
Jojoba oil: Technically a wax – not an oil – it is extremely stable, does not go rancid and is highly recommended for all skin and hair products. Jojoba is beautifully absorbed, producing a silky, satin like finish on the skin – being very effective for all skin types, including anti-aging products. Very helpful oil for psoriasis, eczema, children and baby care products.
Borage Seed oil: Exceptionally high in essential fatty acids, assisting repair and maintenance of damaged tissues. Very effective for dry, or mature skin, creating obvious benefits even when used in small quantities. It shows promise also in the treatment of eczema, according to recent studies.
Rosehip Seed oil: A natural source of high vitamin C, especially significant in maintaining collagen and elastin production which keeps skin firm and elastic, and regenerates healthy new tissue deep within skin layers. Minimizes lines and wrinkles and reduces scar tissue. Excellent for burns, wounds, eczema and stretch marks. Very high in essential fatty acids.
Tumeric essential oil: A powerful skin and tissue regenerator with a mild gentle action – highly recommended in skincare products. Also a most effective anti-inflammatory and anti-itch essential oil.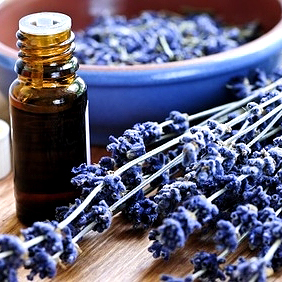 Geranium Bourbon essential oil: A most uplifting and balancing oil for skincare, assisting to bring new life to tired skin, by improving lymphatic flow.
Sweet Lavender essential oil: A much loved and popular essential oil, assisting skin through improving circulation. Anti-inflammatory helps to calm skin, great for burns and very regenerating.
Patchouli essential oil: A lovely exotic scent, it helps regenerate tissue by its balancing effect. Heals damaged, rough, dry and cracked skin. Improves cellulite. A healing, anti-aging, very safe essential oil.
Package this beautiful oil in the nicest bottle you can find – for it is a fantastic rejuvenator.