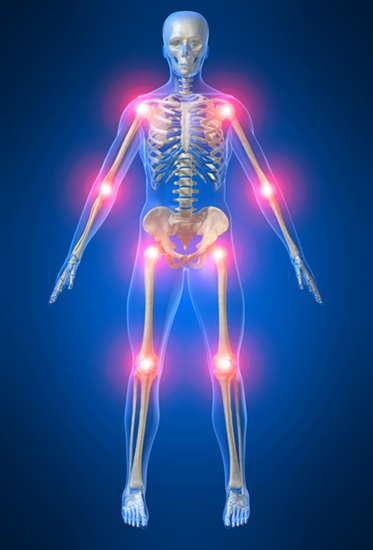 Arthritis and joint pain is caused by stagnant fluids, uric acid and the build up of sediment around the joint. Excellent pain relief may be obtained by massaging this oil into the affected area. Circulation improves as the joint area is cleansed and soothed with this unique oil combination that assists in removing metabolic wastes via the lymphatic system whilst relieving pain at the same time.
To make 100 ml massage oil:
30% Castor oil – organic cold pressed
30% M.S.M. infused oil
20% Kawakawa infused oil
10% Tumeric with Black Pepper infused oil
10% Magnesium oil
30 Drops Tumeric pure essential oil.
Blend all ingredients in amber glass bottle. Massage painful joints 3 times daily.
All ingredients available from Cottage Hill Herbs or if you don't wish to make the product for yourself, you may order the complete oil from us. You can purchase by emailing donna@cottagehillherbs.co.nz.
Check out the detailed M.S.M. article on our website.
Did you find this article helpful? If so, please sign up for our new and free newsletter where you will learn many simple ways to create your own natural healing products from salves, oils, cream and lotions, baby-care and much much more including loads of herbal information to use in your everyday life.
So join us in our journey of self empowerment through knowledge and creativity by subscribing here.