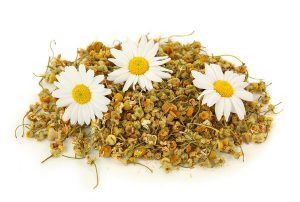 For improving the skin, hair, nails, bone and teeth – try drinking chamomile and oat straw tea regularly – a pleasant tasting herbal tea rich in calcium and silica to restore balance to the system. Safe and effective for everyone.
Use 1 heaped teaspoon to approx. 1 cup, drink around 3 cups per day for the most effect.
A superb aid to sleep if used in a dose rate of 1 large tablespoon to 1 cup of water – 1 hours before bedtime.  May be safely used during pregnancy and for children.