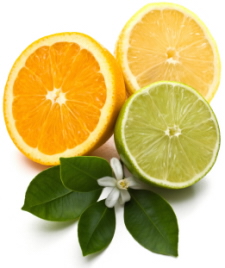 • 1 Tablespoon Orris Root Powder
• 1 Tablespoon Lemon Peel Powder
• 1 Tablespoon Orange Peel Powder
• 5 Drops Palmerosa essential oil
• 5 Drops Lemon essential oil
• 2 Drops Sage essential oil
Method: Combine pure essential oils with the Orris Root Powder – grinding well into the powder to ensure no lumps. Add the other powders and combine thoroughly. Store in a sealed container. This mixture gets better with time. Dust under arms using a puff.
Note: Always allow body to cool down after bathing,
before applying a deodorant.