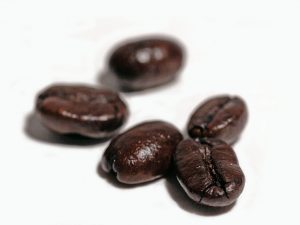 • ½ Cup raw sugar
• ½ Cup white sugar
• 2 Tablespoons freshly ground coffee
• 1 Teaspoon Vegetable Glycerine
• 1.5 – 2.5 Tablespoons Jojoba oil
• 10 – 12 Drops Roasted Coffee pure essential oil
Combine in a bowl, the sugar and coffee, mixing well. Add Vegetable Glycerine and part of the Jojoba oil, combining slowly, adding little at a time. Ensure the mixture doesn't become too wet. Save a little oil to add the essential oil into and lastly combine all. The quantity of Jojoba oil used may vary – it is important that the mixture does not sit in oil, or that it floats on top of the granules. Use just enough Jojoba to ensure the granules hold well together.
This is a great scrub to wake you up in the morning and suits men and women.