Delaying your skin's aging process with natural ingredients!
Recent research shows that aging of the skin can be slowed, or even stopped with the use of anti-oxidant compounds derived from botanical products. Data indicates that possibly the richest source of these powerful anti-oxidant compounds are to be found in raw or organic Cacao Beans.
Cacao has the highest ORAC (oxygen radical absorbance capacity) of all anti-oxidants measured. Cacao contains many, many vitamins and minerals and is particularly high in Magnesium, Calcium, Zinc and Copper. These provide high skin levels of oxygen, with copper being a powerful anti wrinkle ingredient that protects against skin cell damage.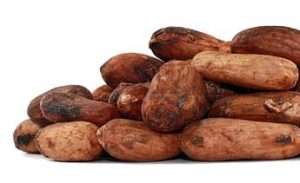 The anti-oxidant capacity of raw organic Cacao assists with repair to damaged skin and prevents infection. They have the ability to absorb free radicals that cause cell and tissue damage, soothes and moisturises deeply, decreases the effects of UV, enhances hydration of skin cells, improves skin density, wrinkles and reduces skin scaling. An extract of Cacao stimulates collagen and elastin production to promote healthy skin especially in cases of psoriasis, eczema and dermatitis.  Wound healing is greatly improved.
It beautifies the skin and through its anti-oxidant activity with free radicals Cacao greatly improves the look of the skin and slows the aging process.
It may also be used to moisturise the hair shaft, improve manageability, alleviate scalp itching and irritation, and increase hair growth and thickness.
Our unique Cacoa Extract with high levels of active compounds may be used in a multitude of productions such as lip and eye balms, creams, lotions, oil blends, salves, haircare and personal care items, stretch marks and scar production blends as well as baby care products.
Our raw organic Cacao Beans are carefully extracted into a highly lubricating lipid to provide a light, non-greasy protective barrier that stays on the skin all day long and/or may be added to almost any skincare ingredient for its fabulous benefits.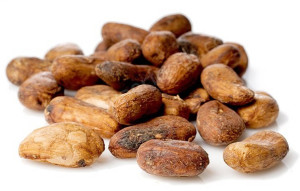 (Note: Non-organic beans may contain harmful pesticide and herbicide residues.)
You can control 80% of your skin health by what you apply to it.
Choose only pure, chemical – free ingredients for your skin!