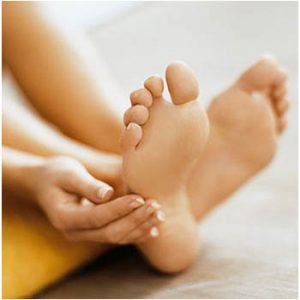 This powder is suitable for underarms or smelly feet. Use generously as needed.
• 3 Tablespoons Baking Soda
• 2 Tablespoons White French Clay
• 1 Tablespoon Rosemary Leaf Powder
Combine these powders thoroughly.
• 4 Drops each of pure essential oils of Ti-Tree, May Chang, Palmerosa, Sage & Sandalwood (Note – these essential oils are part of the deodorising formula & should not be substituted)
Grind the essential oils into 1 tablespoon of the powder mix – then mix into remaining powder mixture. Store away from light in suitable container. This mixture works well for both men and women. Dust armpits or feet. May also be used to deodorize smelly shoes (best dusted generously into shoes and left overnight). Using this formula for feet and shoes will gradually reduce foot odour if used on a regular basis.