In this three part series we will take a brief look at some of the best known and long used natural aphrodisiacs with a history of successful usage.
First on this list is the amazing herb

SUMA!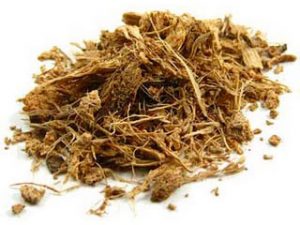 Suma has been used by tribal shamans for at least 1,000 years and is recognised by them as the herb for everything as it assists such a huge range of body problems. Suma is firstly an adaptogen. Adaptogenic herbs assist the body to adapt to and handle all kinds of stress. They were massively researched during the 1950's and 1960's by Russian scientists who concluded that ALL adaptogenic herbs enhance the body's ability to handle all types of stressors. For this reason and for suma's testosterone increasing effects, Suma was used by Russian athletes as a natural hormone booster.
All adaptogenic herbs help to provide stabilizing effects on the neuroendocrine system, they provide anti-oxidant properties and they enhance and/or modulate the immune system. Suma also enhances the natural production of estrogen in the body on an "as the body needs it" basis.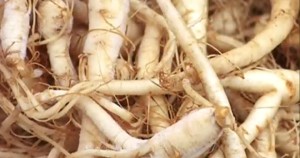 Suma contains significant amounts of the rare mineral "germanium" which helps to provide the cells of the body with more oxygen at the cellular level, thereby improving all body functions. Suma also contains high levels of magnesium and essential amino acids. It contains three interesting plant hormones, beta-ecdysone, sitosterol and stigmasterol and these have been shown to boost sex hormones, including testosterone. These account for its usefulness in dealing with sexual dysfunction problems such as impotency, low sperm production, ejaculation issues as well as menopause problems in women and PMS.
Suma's unique combinations of plant hormones and stimulant factors make it an ideal aphrodisiac for both men and women. It also assists with strength and endurance, builds muscle, helps wound healing, skin problems and general pain conditions. It normalises body systems and is most helpful for chronic fatigue through its actions on the adrenal glands.
Suma also contains allantoin which is helpful for the skin and for dark circles under the eyes. It has been much researched for its anti-cancer properties, as an anti-inflammatory and analgesic and for chronic and acute pain. All up an amazing and highly beneficial herb to increase energy, physical and mental stamina, balance hormones and work as an effective aphrodisiac for both men and women.
This herb however is not for short term use, it should be considered for a minimum period of at least three months for best effects.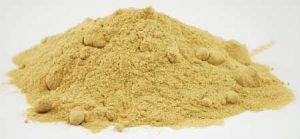 Depending on body weight, metabolism and age – dosages required will vary up to a maximum of 4 capsules twice daily. It may be used as powder in smoothies, in capsules, tincture or used in creams, lotions, oils etc. for skin issues.
Do not take late in the evening, nor during pregnancy or when breast-feeding.