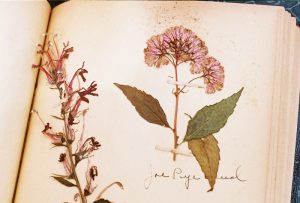 Herby/ Herbies; (Noun)
A "Herbal Baby" Someone who is at the infant stage of learning about herbs, growing in knowledge, eager to learn and new at everything Herb-orientated. 
I am a Herby…I work here at Cottage Hill and have done for the past few months, I am learning more every day about the magnificent life and times of the humble herbs not to mention the odd weed, superfoods and powders…and tinctures, oils, hydrosol! ohhh the list goes on!!! It is just so much fun, so eye-opening and so informative! I love love love my job- This little purple house on the side of the hill is bursting with life, animals, knowledge and lovely cups of herbal tea.
So I thought it would be helpful to start a weekly journal, A report of my findings as i navigate my way through the thicket of Cottage Hill Herbs- for those of you who would love to know more about Natural living but are not very familiar with terms like "tincture of benzoin" and you don't know what camu camu is follow me along as I share my personal journey with you other "Herbies"
Donna Lee is a warm, knowledgeable and wise teacher- with over 50 years experience under her belt i consider myself lucky to be able to share what I learn from her. She has created, birthed and raised Cottage Hill Herbs since 1976, where she runs classes yearly focusing in two areas- Diploma of Herbal Medicine and Diploma of Herbal Skincare.  As well as the Diplomas Donna runs interactive two day workshops and has an extensive shop filled with over 3000 Products- most of which are available online as well as in our Herbal Dispensary here at Cottage Hill Herbs.
My mother who passed away August 2013 trained to be a Natropath 15 years ago when i was younger, We endured being Guinea pigs to Black strap Molasses, Nettle Teas and Chlorophyll. Although the aromatherapy side wasn't so bad I must admit I didn't mind enduring the foot rubs and scalp massages. Jokes aside my mother was a firm believer in natural first, living healthy and being holistically balanced- In a way i feel connected to her here, especially when I am seeing familiar herbs and oils my mother had around the house.
Herbs and herbal medicines have been around for thousands of years and have been practiced for centuries by our ancestors and people all over the world. In a world so indulged on fast foods, technology, popping pills and quick fixes Herbal medicine is needed more than ever..I hope you will enjoy my writings- as well as the informative recipes and facts that i am going to write directly from Donna Lee. Enjoy the Journey…
Herby xxx