• 1 Cup Apricot Kernel cold pressed oil
• ½ Cup liquid castile soap
• ½ Cup liquid honey
• 15 Drops Vanilla Oleoresin oil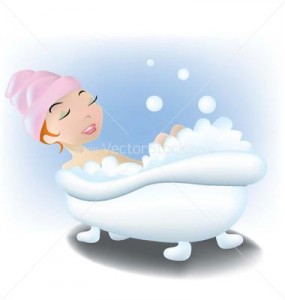 Blend all ingredients in a bowl and stir until well combined. Transfer to a jug and pour into an attractive bottle. Shake the bottle gently before use, pouring desired amount into bath under the running tap. Step in and descend into a warm silky soothing lightly sudsing bath.
Makes enough for 4 – 6 baths.
Note: The bath will be slippery – please take care.