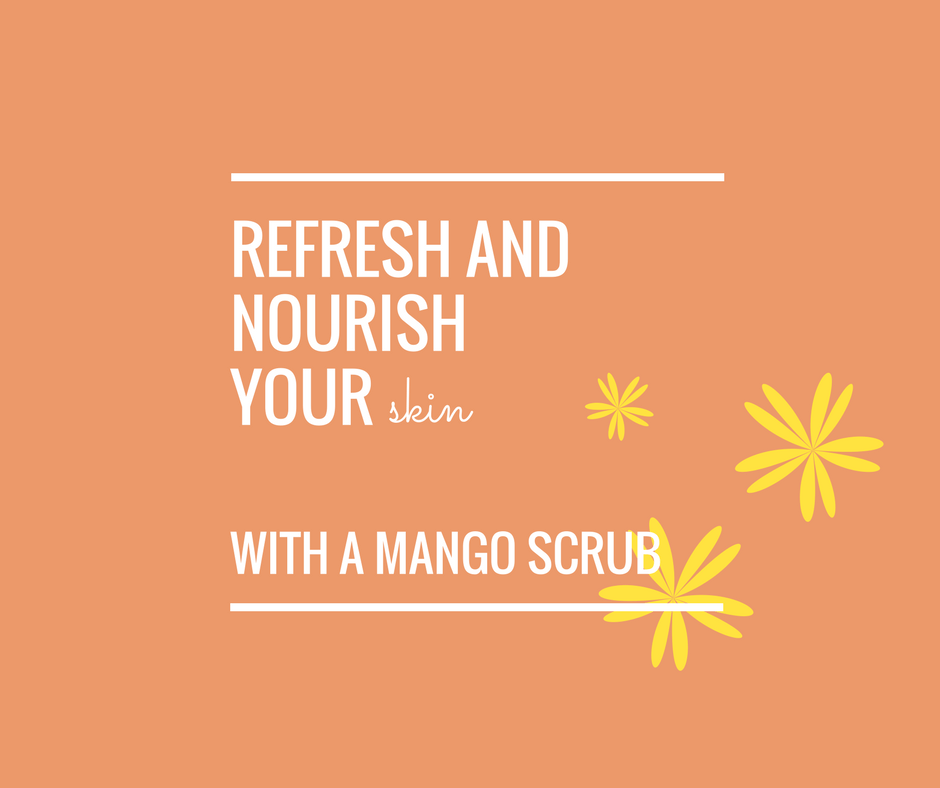 Normally at this time of year I would be wanting to share refreshing, cooling recipes to soothe after a hot day out in the summer elements…but that just doesn't feel appropriate considering i'm wearing a wooly hat and a jumper as I type this up. So instead, here is a warming scrub with the smell of the tropics to create the illusion of summer in your bathroom!
What you will need
58gms mango butter
25mls coconut oil (liquid)
2 tsp walnut shell powder or jojoba beads or pumice powder
8 drops may chang essential oil
What to do
Melt the mango butter and coconut oil together gently in a double boiler until they are combined and melted. Remove from the heat and allow the mix to cool until it just starts to thicken. Add the walnut shell powder and mix until thickened to your desired texture. Add may chang essential oil and place in containers.
NOTE: the texture of this scrub may be altered by adding more of the walnut shell powder, or less – depending on how much exfoliation is required. May chang is a beautifully fresh, exciting and very inexpensive essential oil available from our online shop. Mail donna@cottagehillherbs.co.nz to put in your order!
Get scrubbing and enjoy your trip to the tropics! Donna x